Sponsors and supporters
As a 501(c)(3) not-for-profit organization, Beads of Courage relies on the kindness and generosity of donors to fulfill our mission of hope and healing for children and families coping with cancer and other serious illnesses. We are proud to recognize and honor the following companies and organizations for their ongoing support of Beads of Courage.
Learn more about Sponsorship Opportunities.
NATIONAL BEADS OF COURAGE HEMATOLOGY-ONCOLOGY PROGRAM SPONSOR
Since 2017, Northwestern Mutual, through its Foundation, has been a strategic partner of Beads of Courage, through sponsorship of the flagship Beads of Courage Program arts-in-medicine program. This ongoing partnership further strengthens Northwestern Mutual's national Childhood Cancer Program by providing support to children and families coping with cancer.
NATIONAL SIBLING PROGRAM SPONSOR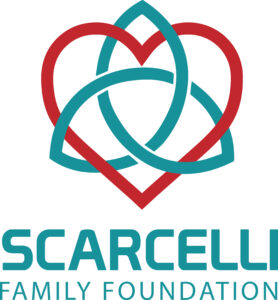 The Scarcelli Family Foundation has sponsored the Beads of Courage Sibling Program since 2019, providing the Beads of Courage Sibling Program at no cost to more than 5,000 children who are brothers and sisters of Beads of Courage members. The program helps siblings cope when the serious illness of a brother or sister impacts their lives.
PROGRAM BEAD SPONSORS
HOME BEAD PROGRAM SPONSORS
PLATINUM LEVEL
Real estate professionals who sponsor the Beads of Courage Home Bead make it possible for children in the hospital to commemorate and celebrate an amazing milestone on their treatment journey: the day they get to return home – the place they will always feel most cared for and loved.